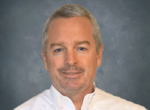 Adam Cummings
Senior VP, CBRE
Last updated: January 29, 2020
Upgrade now to get Adam Cummings's full contact details!
Website
Office Address
4a Causeway Road
Vineyard Haven MA 02568
Notes
Adam Cummings leads CBRE's Mall Retailer Representation practice in North America, directing CBRE's work on behalf of retailers in the mall and outlet-center formats. A CBRE Senior Vice President, he is based in Vineyard Haven, Mass.
Represents