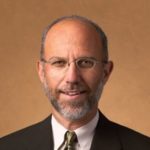 Allan Murow
Owner, N & M Brokerage Services LLC
Last updated: February 18, 2020
Upgrade now to get Allan Murow's full contact details!
Website
Office Address
2285 S. 67th Street #250
Omaha NE 68106
Notes
Murow is a Senior Partner|Principal of N&M Brokerage Services, L.L.C. A 36 year real estate veteran, Murow has negotiated and closed in excess of approximately $3 billion dollars of real estate transactions. Along with this outstanding achievement, Murow has been named Grubb & Ellis Circle of Excellence Award Winner from 1998 through 2007 and Grubb & Ellis Top Mortgage Producer in 1998.
At N&M Brokerage Services, L.L.C. and Noddle Companies his role is to analyze and structure real estate developments, acquisitions, dispositions, debt and equity financing, as well as new business developments. He continues to serve his existing client base where he provides consulting and brokerage services for retail leasing, financing and investment real estate sales transactions.