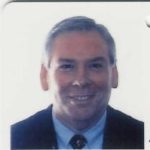 Charles DeFiglio
Sr. Director of Real Estate, Sonic Drive-In
Last updated: January 29, 2020
Upgrade now to get Charles DeFiglio's full contact details!
Website
Office Address
300 Johnny Bench Drive #400
Oklahoma City OK 73104
Notes
Create the market plan for Sonic Drive-In's entrance into the northeast United States. Coach and council Franchisees in site selection, educate Broker networks and leverage experience and contacts to facilitate the opening of new Drive-Ins. Lead my team of Construction and site design professionals to assist Franchisees in the physical and financial optimization of sites that insure sustainable profitiablity.
Represents