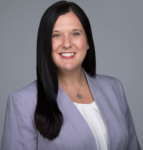 Christie Hughes
Senior Vice President Development, KBP Foods
Last updated: February 3, 2020
Upgrade now to get Christie Hughes's full contact details!
Website
Office Address
10950 Grandview Drive #300
Overland Park KS 66210
Notes
Commercial Real Estate Professional with extensive experience in developing short- and long-term market growth strategies, site selection, engineering, construction, project management, facility management, and franchise relations. Known for delivering unparalleled value via proactive communication, excellent negotiations, organization, and extensive process and database knowledge. Dedicated team player with a great attitude and a can-do mentality.