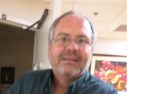 George Lee
President, Professional Realty, Inc.
Last updated: February 6, 2020
Upgrade now to get George Lee's full contact details!
Website
Office Address
Columbia SC
Notes
We are small in numbers but very efficient is providing quality site selection services to a select group of clients. Our client base is intentionally smaller than most large providers, which means that when you utilize our services your account is handled by the actual owner of the company who has a great deal of experience in all aspects of Tenant Representation.
Represents