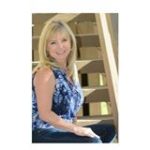 Ingrid Akers
Real Estate Manager, CKE Restaurants, Inc.
Last updated: January 31, 2020
Upgrade now to get Ingrid Akers's full contact details!
Website
Office Address
Laguna Niguel CA
Notes
Experienced Real Estate Manager with a demonstrated history working in the restaurant industry. Strong real estate professional skilled in negotiation and real estate development on behalf of corporate and franchisees.
Represents