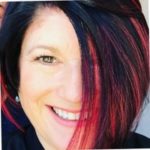 Jill-ann "Jac" Painter
Director of National Account, Sabre Real Estate Advisors
Last updated: January 31, 2020
Upgrade now to get Jill-ann "Jac" Painter's full contact details!
Website
Office Address
135 Madison Ave #8th Fl
New York NY 10016
Notes
Jill-ann's 24-year real estate career has been focused on retail and restaurants. She has worked with powerhouse brands like Starbucks, Sprint, Church's Chicken, and multiple startups. Jill-ann (Jac, to those who know her) has worked across the United States and in over 30 countries around the world. In addition to her extensive deal-making experience, Jill-ann brings to the table in-depth knowledge in strategy and analysis as well as internal process and tool development.