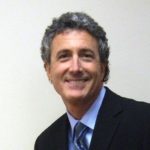 Lloyd J. Goldstein
President, HMS Retail, LLC
Last updated: February 26, 2020
Upgrade now to get Lloyd J. Goldstein's full contact details!
Website
Office Address
500 Midsummer Drive #100
N. Potomac MD 20878
Notes
Founder and owner of HMS Retail, Lloyd J. Goldstein's career in the Shopping Center Industry has spanned over 26 years. Lloyd has had the privilege of seeing the retail real estate field through the very different eyes of retailers and developers, and also, as a consultant to their businesses. Lloyd possesses a unique perspective and has in-depth knowledge of his field. Working on all sides of the equation has allowed Lloyd to better understand the individual needs of tenants, landlords and consumers, alike.
Represents