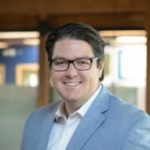 Patrick Wathen
Senior Vice President, Equity, Inc.
Last updated: January 29, 2020
Upgrade now to get Patrick Wathen's full contact details!
Website
Office Address
4653 Trueman Boulevard #100
Hilliard OH 43026
Notes
Patrick is a seasoned real estate professional with nearly a decade of experience in the commercial real estate industry. He focuses on providing his clients with the analysis and advisory needed to make the best possible decisions when it comes to their real estate. With deep experience in both market strategy and acquisition/disposition work Patrick leads a team that provides best in class service to his clients.