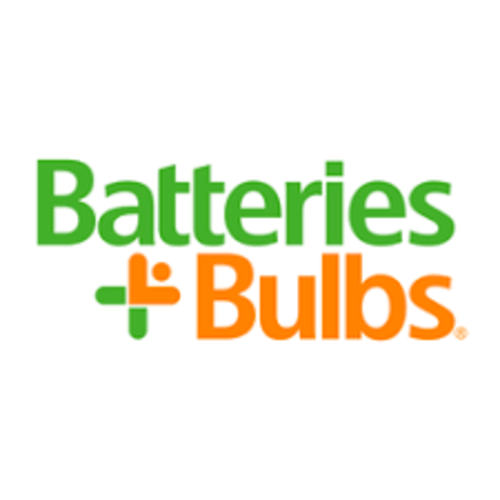 Batteries Plus Bulbs
(Batteries Plus, LLC)
Actively expanding in Connecticut, Delaware, Indiana, Maine, Massachusetts, New Hampshire, New York, Oregon, Pennsylvania, Rhode Island, South Carolina, Texas, Vermont, Washington
About the Company
We are the nation's largest and fastest-growing battery, light bulb and smartphone/tablet repair franchise with a nationwide network of stores. With access to more than 60,000 types of batteries, light bulbs and accessories, we have the widest selection of battery and light bulb products available. We offer unmatched service to consumers, businesses and government entities at the national and local levels. In 2014 and 2015 we were named as one of the Top 10 Best Franchises to Buy in America by Forbes, within our investment category, and the #1 franchise in the battery category by Entrepreneur magazine for the last seven years. Batteries Plus Bulbs continues to reign as the undisputed leader in the expanding $32 billion U.S. battery replacement market, the growing $22 billion U.S. light bulb replacement market, and the $2.4 billion smartphone repair industry.
Last updated: September 4, 2019
Current Locations
700
Franchised
HQ Address
1325 Walnut Ridge Drive, Hartland, WI,
Website
Expansion Plans
Desired size
1,200 to 2,500 sq ft
12 Month Expansion Plans
4
24 Month Expansion Plans
8
Expanding in
Connecticut, Delaware, Indiana, Maine, Massachusetts, New Hampshire, New York, Oregon, Pennsylvania, Rhode Island, South Carolina, Texas, Vermont, Washington
Min Population
75,000
Traffic Count
25,000
Demographic Notes
Upwards of 75,000 people in trade area. Middle to upper household income.