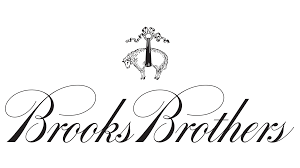 Brooks Brothers
About the Company
Brooks Brothers is the oldest men's clothier in the United States and is headquartered on Madison Avenue in Manhattan, New York City. Founded in 1818 as a family business, the privately owned company is owned by the Italian billionaire Claudio Del Vecchio.
Last updated: October 11, 2019
Current Locations
244
HQ Address
145 Kings Way, Royal Palm Beach, FL,
Website
Expansion Plans
Desired size
2,500 to 10,000 sq ft
Preferred Property Types
Freestanding, Lifestyle Center, Regional Mall, Airport/Transit
Currently in
Mississippi
Expanding in
Arizona, California, Colorado, Florida, Georgia, Illinois, Indiana, Missouri, Nevada, Oregon, Texas, Virginia, Washington D.C.