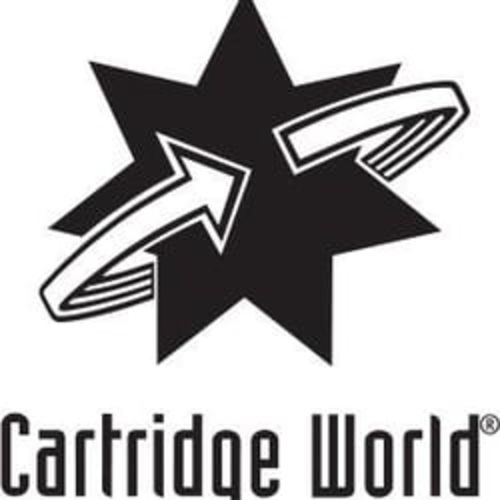 Cartridge World
(Cartridge World North America, LLC)
Actively expanding in Arizona, Arkansas, California, Connecticut, Delaware, Florida, Georgia, Illinois, Indiana, Iowa, Kansas, Maine, Maryland, Massachusetts, Minnesota, Missouri, Nebraska, Nevada, New Hampshire, New Jersey, New York, North Carolina, North Dakota, Oklahoma, Oregon, Pennsylvania, Rhode Island, South Carolina, South Dakota, Tennessee, Texas, Vermont, Virginia, Washington, Washington D.C., Wisconsin
About the Company
Cartridge World is the world's largest ink and toner retailer.
Last updated: March 25, 2020
Current Locations
600
Franchised
HQ Address
3917 Mercy Drive, McHenry, IL 60050
Website
Expansion Plans
Desired size
800 to 1,400 sq ft
12 Month Expansion Plans
133
24 Month Expansion Plans
266
Preferred Property Types
Strip Center, Strip Center (Mall adjacent), Neighborhood or Community Center, Power Center, Specialty Strip, Street Storefront
Expanding in
Arizona, Arkansas, California, Connecticut, Delaware, Florida, Georgia, Illinois, Indiana, Iowa, Kansas, Maine, Maryland, Massachusetts, Minnesota, Missouri, Nebraska, Nevada, New Hampshire, New Jersey, New York, North Carolina, North Dakota, Oklahoma, Oregon, Pennsylvania, Rhode Island, South Carolina, South Dakota, Tennessee, Texas, Vermont, Virginia, Washington, Washington D.C., Wisconsin
Demographic Range
1 miles
Min Population
18,000
Min Income
$40,000
Demographic Notes
Average household income $40,000- $50,000.
Preferred Cotenants
Bookend by synergistic co-tenants. Target, Kroger, Publix. Grocery Stores, Mail and Packaging Stores. National Coffee Companies, Dry Cleaners, Sub Shops and Quick Lunch Restaurants.