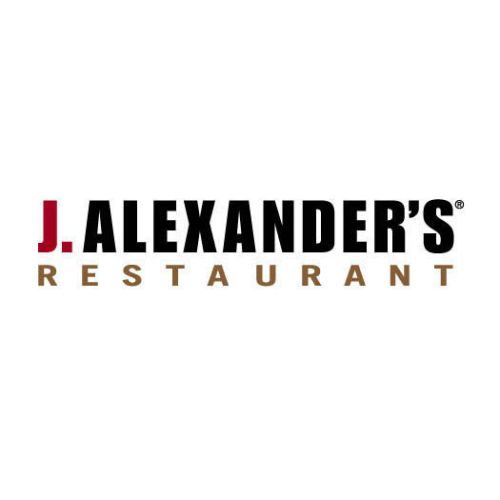 J. Alexander's Restaurant
(J. Alexander's Corporation)
Actively expanding in all states
About the Company
Contemporary American restaurant, known for its wood-fired cuisine. We provide the highest possible quality dining experience. John Aiello, Principal, Strategic Retail Advisors - (561) 743-8724 jaiello@sraretail.com - FL (South).
Last updated: September 4, 2019
Current Locations
45
Publicly Traded
HQ Address
3401 West End Avenue, Suite 260, Nashville TN 37203, United States,
Website
Expansion Plans
Desired size
7,000 to 9,000 sq ft
Expanding in
Alabama, Alaska, Arizona, Arkansas, California, Colorado, Connecticut, Delaware, Florida, Georgia, Hawaii, Idaho, Illinois, Indiana, Iowa, Kansas, Kentucky, Louisiana, Maine, Maryland, Massachusetts, Michigan, Minnesota, Mississippi, Missouri, Montana, Nebraska, Nevada, New Hampshire, New Jersey, New Mexico, New York, North Carolina, North Dakota, Ohio, Oklahoma, Oregon, Pennsylvania, Rhode Island, South Carolina, South Dakota, Tennessee, Texas, Utah, Vermont, Virginia, Washington, Washington D.C., West Virginia, Wisconsin, Wyoming
Demographic Range
5 miles
Min Population
200,000
Min Income
$90,000
Traffic Count
40,000
Preferred Cotenants
Locations in affluent upscale areas conveniently located close to higher-end retailers in the market.