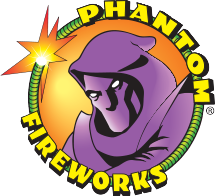 Phantom Fireworks
(B.J. Alan Company)
Actively expanding in California, Colorado, Connecticut, Florida, Georgia, Idaho, Nebraska, New Mexico, Oregon, Pennsylvania, Utah, Washington
About the Company
Leader in the consumer fireworks industry with more than 30 years of experience. Company currently operates more than 50 permanent fireworks showrooms and more than 1,200 seasonal retail fireworks locations across America. Phantom is the exclusive supplier of 4th of July products to several national mass merchandisers. Money raised from fireworks sales is often channeled back into the community to support youth programs, scholarships awards, community aid and other worthwhile causes as well a personal fundraising.
Last updated: September 20, 2019
HQ Address
2445 Belmont Ave
Youngstown OH 44505
United States,
Expansion Plans
Desired size
500 to 15,000 sq ft
12 Month Expansion Plans
2
24 Month Expansion Plans
4
Preferred Property Types
Specialty Strip, Kiosk
Expanding in
California, Colorado, Connecticut, Florida, Georgia, Idaho, Nebraska, New Mexico, Oregon, Pennsylvania, Utah, Washington
Preferred Cotenants
K-Mart, Walmart and Rite Aid.