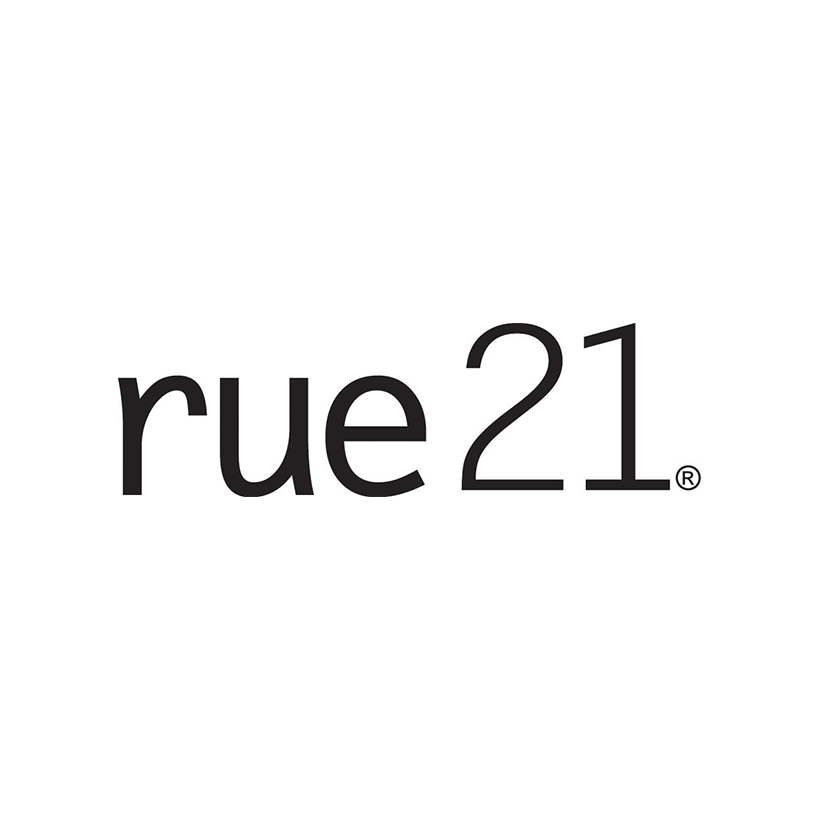 Rue21
(Rue21, Inc.)
Actively expanding in all states
About the Company
New rue21, LLC is an American specialty retailer of young men and women's casual apparel and accessories headquartered in the Pittsburgh suburb of Warrendale, Pennsylvania. Its clothes are designed to appeal to people who desire, wish, or feel to be 21, especially adults and 11-17 year-olds.
Last updated: February 3, 2020
Current Locations
757
Publicly Traded
HQ Address
800 Commonwealth Drive
Warrendale PA 15086-7525
United States,
Expansion Plans
Desired size
4,500 to 7,000 sq ft
12 Month Expansion Plans
130
24 Month Expansion Plans
260
Preferred Property Types
Lifestyle Center, Outlet Mall, Regional Mall, Specialty Strip
Expanding in
Alabama, Alaska, Arizona, Arkansas, California, Colorado, Connecticut, Delaware, Florida, Georgia, Hawaii, Idaho, Illinois, Indiana, Iowa, Kansas, Kentucky, Louisiana, Maine, Maryland, Massachusetts, Michigan, Minnesota, Mississippi, Missouri, Montana, Nebraska, Nevada, New Hampshire, New Jersey, New Mexico, New York, North Carolina, North Dakota, Ohio, Oklahoma, Oregon, Pennsylvania, Rhode Island, South Carolina, South Dakota, Tennessee, Texas, Utah, Vermont, Virginia, Washington, Washington D.C., West Virginia, Wisconsin, Wyoming
Demographic Range
10 miles
Min Population
35,000
Demographic Notes
11-16 year old teen who aspires to be 21 and the adult customer who aspires to be 21. Market population from 35,000 to 100,000 within 10 miles. Average HHI from $35,000 to $80,000.
Preferred Cotenants
Wal-Mart Super Center, Target, Kohl's, JCPenney, Old Navy, Value Shoe Tenant, Value Apparel (Ross, TJ Maxx), Electronics (Best Buy), Sporting Goods (Dick's, Hibbett Sports), and a movie theatre.