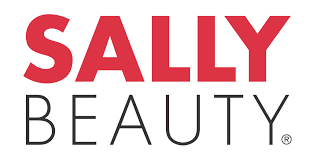 Sally Beauty
(Sally Beauty Supply LLC)
Actively expanding in all states
About the Company
Sally Beauty is the world's largest distributor and retailer of professional beauty products based on a store count of more than 3,700 stores in 12 countries. Sally Beauty stores operate throughout the United States and Puerto Rico, Canada, Mexico, Peru, the United Kingdom, Belgium, Chile, France, Ireland, the Netherlands, Spain and Germany.
Last updated: February 20, 2020
Current Locations
2,800
Publicly Traded
HQ Address
3001 Colorado Boulevard, Denton, TX
Website
Expansion Plans
Desired size
1,200 to 2,000 sq ft
12 Month Expansion Plans
100
24 Month Expansion Plans
200
Expanding in
Alabama, Alaska, Arizona, Arkansas, California, Colorado, Connecticut, Delaware, Florida, Georgia, Hawaii, Idaho, Illinois, Indiana, Iowa, Kansas, Kentucky, Louisiana, Maine, Maryland, Massachusetts, Michigan, Minnesota, Mississippi, Missouri, Montana, Nebraska, Nevada, New Hampshire, New Jersey, New Mexico, New York, North Carolina, North Dakota, Ohio, Oklahoma, Oregon, Pennsylvania, Rhode Island, South Carolina, South Dakota, Tennessee, Texas, Utah, Vermont, Virginia, Washington, Washington D.C., West Virginia, Wisconsin, Wyoming
Demographic Range
3 miles
Min Population
35,000
Min Income
$34,000
Traffic Count
20,000
Demographic Notes
Population: Small Cities-minimum 39,000; Metro Areas- 3 miles 35,000-50,000 & 5 miles over 100,000. Traffic Count: minimum of 20,000-30,0000 cars per two way traffic in front of shopping center. HH Income: $34000-$72000.
Preferred Cotenants
Major grocer, discount store, clothing or department store chain.