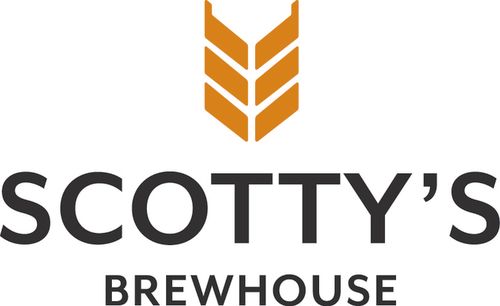 Scotty's Brewhouse
(Scotty's Brewhouse LLC)
Actively expanding in all states
About the Company
Our food is really important to us. Our fresh, signature ground chuck that we use in every burger is at no time frozen. Many of our sauces and dressings are proprietary recipes and house-made. Local and regional craft beer is in our DNA. We want to have enough taps to provide a great variety and ensure we serve fresh beer. We believe in a good, classic cocktail, sometimes with a twist. When in Indiana, try our beer from Thr3e Wise Men Brewing Company! We are fans of good, up-tempo music from a diverse playlist. We believe having good music sets the tone for a fun and energetic experience. We tend to play it a little louder: so go ahead, sing along! We have a lot of TVs and we intend to show ALL the BIG games from every sport! We love our local teams and usually turn up the sound and cheer a little louder for them. We Love Game Days!!!
Last updated: September 4, 2019
Current Locations
17
Franchised
HQ Address
3855 East 96th Street
Suite J
Indianapolis IN 46240
United States,
Website
Expansion Plans
Desired size
5,000 to 10,000 sq ft
12 Month Expansion Plans
2
24 Month Expansion Plans
4
Preferred Property Types
Specialty Strip
Expanding in
Alabama, Alaska, Arizona, Arkansas, California, Colorado, Connecticut, Delaware, Florida, Georgia, Hawaii, Idaho, Illinois, Indiana, Iowa, Kansas, Kentucky, Louisiana, Maine, Maryland, Massachusetts, Michigan, Minnesota, Mississippi, Missouri, Montana, Nebraska, Nevada, New Hampshire, New Jersey, New Mexico, New York, North Carolina, North Dakota, Ohio, Oklahoma, Oregon, Pennsylvania, Rhode Island, South Carolina, South Dakota, Tennessee, Texas, Utah, Vermont, Virginia, Washington, Washington D.C., West Virginia, Wisconsin, Wyoming
Demographic Notes
70,000 - 100,000 average household income. Look for 20-40 year old age bracket. Needs surrounding universities and high-end employment.