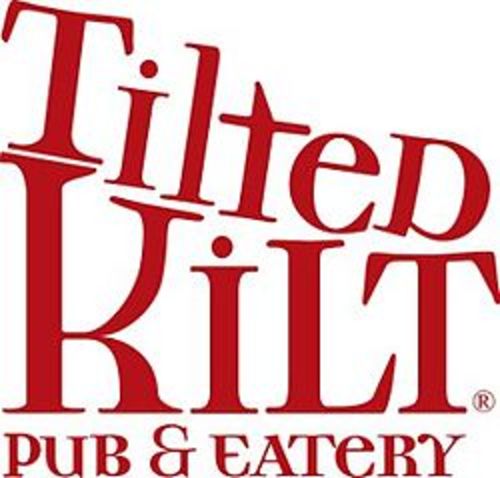 Tilted Kilt Pub & Eatery
(Tilted Kilt Franchise Operating LLC)
Actively expanding in Arizona, Arkansas, California, Colorado, Connecticut, Florida, Georgia, Idaho, Illinois, Indiana, Iowa, Kansas, Maine, Massachusetts, Michigan, Minnesota, Missouri, Montana, Nevada, New Hampshire, New Jersey, New Mexico, New York, North Dakota, Ohio, Oklahoma, Oregon, Pennsylvania, Rhode Island, South Carolina, South Dakota, Tennessee, Texas, Vermont, Virginia, Washington, Washington D.C., West Virginia, Wisconsin
About the Company
Tilted Kilt Pub and Eatery is a modern Celtic themed sports pub and franchisor type restaurant chain in the United States and Canada.
Last updated: October 30, 2019
Current Locations
90
Franchised
HQ Address
8915 S Harl Ave, Tempe, AZ 85284,
Website
Expansion Plans
Desired size
4,500 to 10,000 sq ft
12 Month Expansion Plans
5
24 Month Expansion Plans
10
Preferred Property Types
Lifestyle Center, Outlet Mall, Power Center, Regional Mall, Specialty Strip
Expanding in
Arizona, Arkansas, California, Colorado, Connecticut, Florida, Georgia, Idaho, Illinois, Indiana, Iowa, Kansas, Maine, Massachusetts, Michigan, Minnesota, Missouri, Montana, Nevada, New Hampshire, New Jersey, New Mexico, New York, North Dakota, Ohio, Oklahoma, Oregon, Pennsylvania, Rhode Island, South Carolina, South Dakota, Tennessee, Texas, Vermont, Virginia, Washington, Washington D.C., West Virginia, Wisconsin
Demographic Range
5 miles
Min Population
150,000
Min Income
$60,000
Traffic Count
30,000
Demographic Notes
Daytime Population: 150k+. Middle/Upper Income, educated Male age 25-55.
Preferred Cotenants
Areas with strong work base, prefer central business districts.