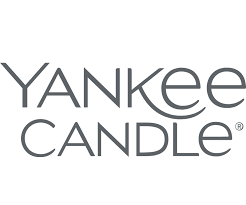 Yankee Candle Company
(Yankee Candle Company, Inc.)
Actively expanding in all states
About the Company
The Yankee Candle Company is an American manufacturer and retailer of scented candles, candleholders, accessories, and dinnerware. Its products are sold by thousands of gift shops nationwide, through catalogs, and online, and in nearly 50 countries around the world.
Last updated: October 25, 2019
Current Locations
575
Publicly Traded
HQ Address
16 Yankee Candle Way
P.O. Box 110
South Deerfield MA 01373
United States,
Expansion Plans
Desired size
1,000 to 2,500 sq ft
12 Month Expansion Plans
35
24 Month Expansion Plans
70
Preferred Property Types
Lifestyle Center, Outlet Mall, Power Center, Regional Mall
Expanding in
Alabama, Alaska, Arizona, Arkansas, California, Colorado, Connecticut, Delaware, Florida, Georgia, Hawaii, Idaho, Illinois, Indiana, Iowa, Kansas, Kentucky, Louisiana, Maine, Maryland, Massachusetts, Michigan, Minnesota, Mississippi, Missouri, Montana, Nebraska, Nevada, New Hampshire, New Jersey, New Mexico, New York, North Carolina, North Dakota, Ohio, Oklahoma, Oregon, Pennsylvania, Rhode Island, South Carolina, South Dakota, Tennessee, Texas, Utah, Vermont, Virginia, Washington, Washington D.C., West Virginia, Wisconsin, Wyoming
Min Population
250,000
Traffic Count
75,000
Demographic Notes
Suburban married women, Ages 30 -55.
Preferred Cotenants
Women's RTW, like Talbots, Chico's, Cold Water Creek.