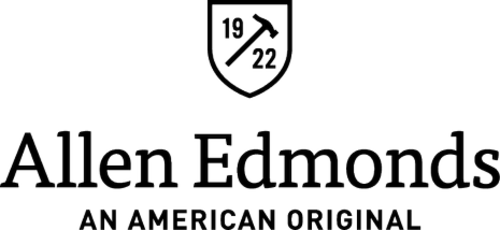 Allen Edmonds (Allen-Edmonds Shoe Corporation)
65 locations
201 East Seven Hills Road, Port Washington WI 53074, United States,

Allen Edmonds Corporation is a U.S. based retailer of premium men's footwear, apparel, leather goods and accesories with a focus on American manufacturing.
Actively expanding in California, Connecticut, Delaware, Georgia, Maine, Maryland, Massachusetts, Nevada, New Hampshire, New Jersey, New York, North Carolina, Rhode Island, South Carolina, Virginia, Washington DC
Expansion Plans
Brenda Wurtz, Broker, Dallimore ME, NH, MA, RI, CT, NY, NJ, DE, MD, VA, NC, SC, GA, FL. Metropolitan Areas. Affluent, professional males 35+ years old. Upscale.
Preferred Property Types are Lifestyle Center,Outlet Mall,Power Center,Regional Mall,Specialty Strip
Desired size is 700 to 2000 sq ft
Minimum income is $0
Minimum population is 0
Demographic Range is 0 Miles
Traffic Count is 0

Company Representatives