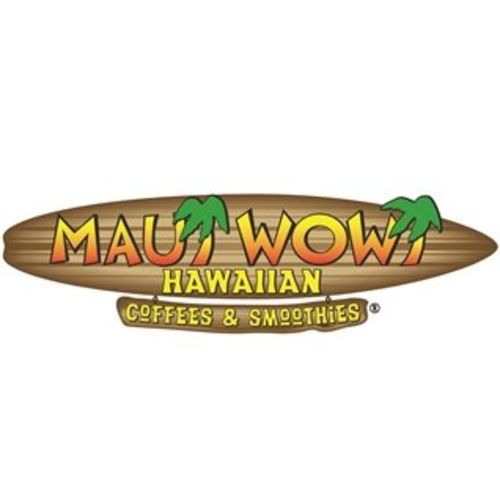 9311 East Via de Ventura, Scottsdale AZ 85258, United States,

We're the best of both worlds! All natural, fresh fruit smoothies combined with gourmet Hawaiian coffees with uncompromising quality is an unmatched and unique concept. As a leader in the mobile event and venue world, the island theme and dual beverage concept combined with our versatility of flexible business models appeals to both mainstream and niche markets separating Maui Wowi¨ from the rest.
Actively expanding in Alabama, Alaska, Arizona, Arkansas, California, Colorado, Connecticut, Delaware, Florida, Georgia, Hawaii, Idaho, Illinois, Indiana, Iowa, Kansas, Kentucky, Louisiana, Maine, Maryland, Massachusetts, Michigan, Minnesota, Mississippi, Missouri, Montana, Nebraska, Nevada, New Hampshire, New Jersey, New Mexico, New York, North Carolina, North Dakota, Ohio, Oklahoma, Oregon, Pennsylvania, Rhode Island, South Carolina, South Dakota, Tennessee, Texas, Utah, Vermont, Virginia, Washington, Washington DC, West Virginia, Wisconsin, Wyoming
Expansion Plans
Misty Hartner, VP of Operations All States - Submit sites at: http://www.mauiwowi.com/realestate/submitloc.htm. Minimum 20 feet of frontage. We can do as little as 60 sq. ft. with our Ka'anapali cart or as large as 2,000 feet with our cafe model. Street/In-Line Locations requires 800-1,000 SF. Drive Thru site requires access to min. 500 SF pad. Convention centers, national sporting events, leisure activities and health clubs, grocery stores, malls.
Preferred Property Types are Lifestyle Center,Regional Mall,Specialty Strip,Office Building,Medical Center,Campus Site,Kiosk
Desired size is 60 to 2000 sq ft
Minimum income is $50,000
Minimum population is 30,000
Demographic Range is 0 Miles
Traffic Count is 25,000