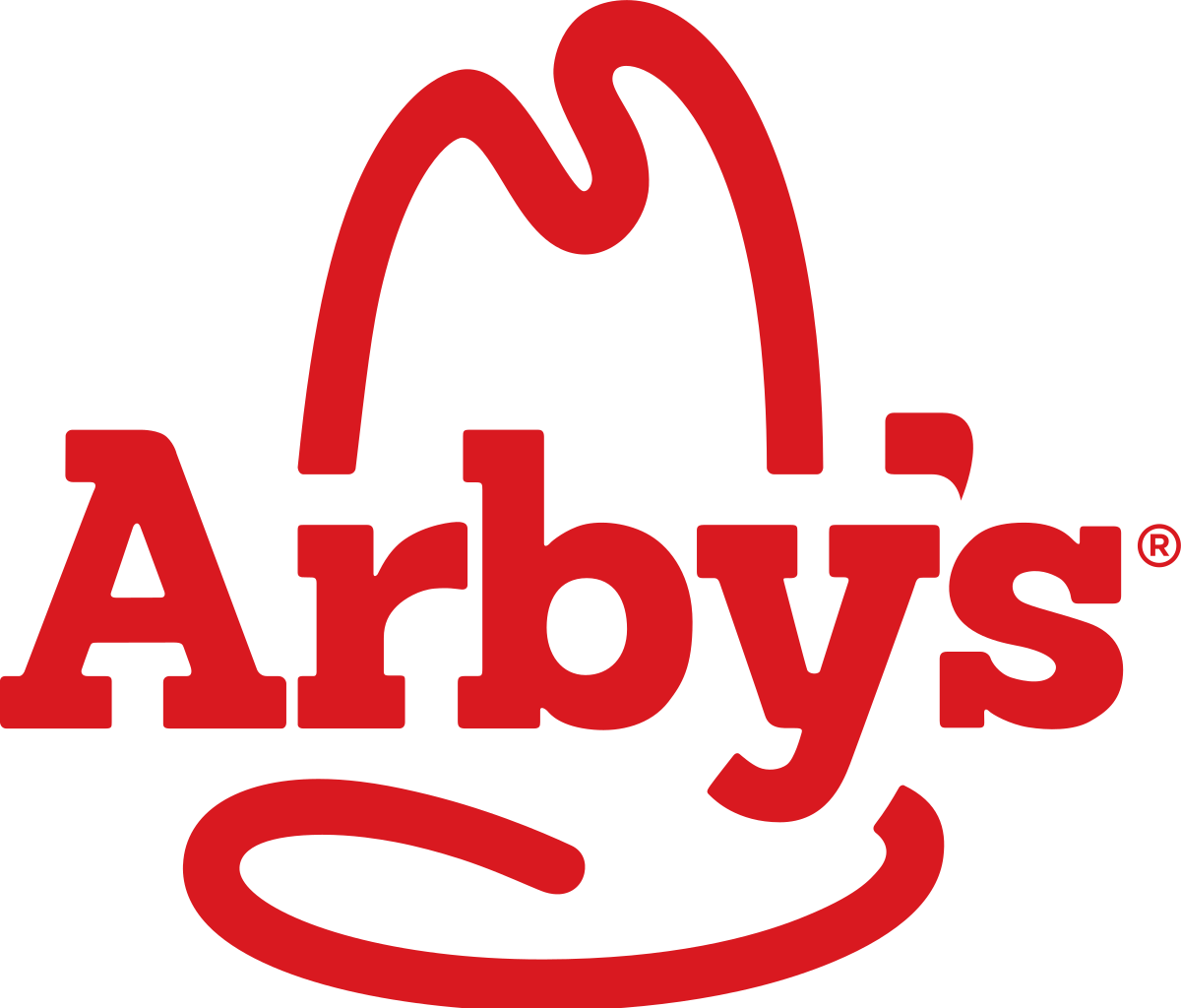 Arby's (Arby's Restaurant Group)
3400 locations
1155 Perimeter Ctr W, Atlanta GA

Arby's is the first nationally franchised sandwich restaurant brand, with more than 3,300 restaurants worldwide.
Actively expanding in Arizona, California, Colorado, Florida, Georgia, Illinois, Indiana, Maryland, Missouri, Nebraska, Nevada, Oregon, Texas, Virginia, Washington, Washington DC
Expansion Plans
Preferred A sites: Corners, mall/shopping centers out parcels, freeway locations, conversion of existing buildings. High visibility with easy ingress/egress, lack of median, far corner, traffic signal and good highway orientation. Sign requirements: maximum allowed by city codes. Freestanding concept: building size 2000-2500 sq ft; lot size .50-.75 acre; parking-preferred parking/seating ratio 1:2; seating 40-50. End Cap/In Line Concept: flexible size and dimensions; end cap with drive thru preferred; variable footprint and seating; full menu; creative store front design. Mall/Shopping centers, Mall Food Courts. Frontage Preferred: 30'. End caps with drive thru, shopping centers, strip centers, urban in-line, conversion of existing buildings, out-parcels, mall/food court. Total Square Footage Preferred:2,400+ Frontage Preferred: 30' Type of Real Estate Preferred:Freestanding or endcap drive thru, high traffic, lunch centered, easy access Those who love meat! Core: 35 – 45 yr old males, hardworking people who want a quality meat filled lunch without wait service.
Daytime including blue collar, $45 - $75K HH income, 15K 2 mi HHs
Traffic: 20,000 cars per day on main road and 12,000 cars per day on secondary roads. Population: residential population 14,000 and daytime population of 6000 within a 5 minute drive time. Those who love meat! Core: 35 – 45 yr old males, hardworking people who want a quality meat filled lunch without wait service. Daytime including blue collar, $45 - $75K HH income, 15K 2 mi HHs Busy street with traffic generators and competitor bubble in proximity
Preferred Property Types are Strip Center,Strip Center (Mall adjacent),Neighborhood or Community Center,Freestanding,Regional Mall
Desired size is 750 to 3600 sq ft
Minimum income is $45,000
Minimum population is 14,000
Demographic Range is 2 Miles
Traffic Count is 20,000

Company Representatives