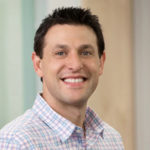 Adam Cirel
Principal, Atlantic Retail Properties
Last updated: January 30, 2020
Upgrade now to get Adam Cirel's full contact details!
Website
Office Address
300 First Avenue #200
Needham MA 02494
Notes
Adam has worked on the expansion strategies for retailers such as Petco, Chase Bank, Sherwin Williams, Advance Auto Parts, Chili's, and Hair Cuttery. In recent years, Adam has established himself as a leading leasing broker in greater Boston through his diligent work on behalf of owners such as Crosspoint Associates, Benderson Development, Madison Properties, The D'Amante Companies, KGI Properties, Haynes Management, and The Growth Companies.
Represents