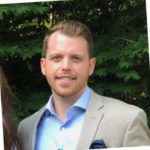 Andrew Marchetti
Associate , Somera Road Inc.
Last updated: February 28, 2020
Upgrade now to get Andrew Marchetti's full contact details!
Website
Office Address
New York NY
Notes
Experienced Real Estate professional skilled in underwriting, M&A, land development, asset management, project management, entitlements, financial accounting & reporting, and leadership. Equipped with dual Bachelor's Degrees in Accounting and Finance from Florida State University.
Represents