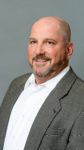 Anthony Johnson
President, Pegasus Retail
Last updated: February 19, 2020
Upgrade now to get Anthony Johnson's full contact details!
Website
Office Address
100 Sun Avenue Northeast #100
Albuquerque NM 87109
Notes
Anthony Johnson is President of Pegasus Group, LLC. Anthony is a recognized leader in the commercial real estate industry, and is widely regarded as one of the top retail brokers in New Mexico. Prior to forming Pegasus Group, Anthony was Senior Vice President of Retail Services at Sedberry and Associates. He began his real estate career in 1991 with CB Richard Ellis (CBRE), where he eventually rose to Vice President, and head of its New Mexico Retail Division. Anthony is active in several professional organizations, including the International Council of Shopping Centers and CARNM. He was State Director for ICSC from 1999-2004. Anthony is active in numerous community and charitable organizations. He received his undergraduate degree at Colorado College.
Represents