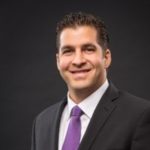 Brandon Anapol
Senior Vice President , Metro Commercial Real Estate
Last updated: March 6, 2020
Upgrade now to get Brandon Anapol's full contact details!
Website
Office Address
660 West Germantown Pike #LL 200
Plymouth Metting PA 19462
Notes
Although, I am based in the Philadelphia area, I have a unique skill set to assist retailers with nationwide expansion, and have executed over 250 deals in 46 states in that capacity for retailers such as Edge Fitness, Urban Air, Sports Authority, Lumber Liquidators, and Kona Grill. Some of my current clients include Lumber Liquidators, Orange Theory Fitness, European Wax Center, Kirkland's, Edge Total Fitness, Urban Air, Focus Brands, Bowlmor, and Jamba Juice.
Represents