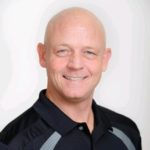 Don Tomberlin
Franchise Real Estate Manager, Tropical Smoothie Cafe
Last updated: January 30, 2020
Upgrade now to get Don Tomberlin's full contact details!
Website
Office Address
1117 Perimeter Center West #W200
Atlanta GA 30338
Notes
A versatile, broad-minded, and results-oriented senior real estate manager with extensive experience in site acquisition, development, sales and marketing, market and financial analysis, contract negotiations, property management, and forecasting. Additional capabilities include negotiations, sales, lead generation, consultative selling, client/vendor relations, cost/budget analysis, business development, and project management. Leverages exceptional interpersonal and organizational skills to grow organizations to achieve and target property acquisition and land development goals. A dedicated, analytical, and dynamic leader who enables an organization to execute visions, maximize opportunities, and surpass expectations.
Represents