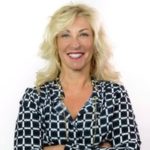 Geri Welch
Vice President Real Estate, Construction and Facilities, MyEyeDr.
Last updated: February 24, 2020
Upgrade now to get Geri Welch's full contact details!
Website
Office Address
Baltimore MD
Notes
Oversee the entire real estate process including; strategic planning for rollouts, site selection, senior-level presentations, negotiating leases, acquisitions, and contracts, permitting, and liquor licensing hearings. Strong negotiation and management skills, as well as analytical and financial analysis.
Represents