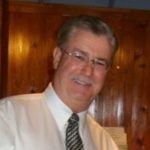 Joe O'Mara
Development Manager, Midwest, Dunkin Brands Inc.
Last updated: January 29, 2020
Upgrade now to get Joe O'Mara's full contact details!
Website
Office Address
Chicago IL
Notes
Market Development - Validate new markets and create development strategies for Brand expansion which involves optimizing the number, types, spacing, and locations of new stores in selected Midwest markets. Franchisee Development - Work with new Franchisee's to instruct and assist them with Brand standards, metrics, and techniques for successful real estate acquisition and development. Site Selection - Identify new sites or newly planned projects which meet Brand requirements for our Franchisee's or to acquire real estate for specific Brand purposes.
Represents