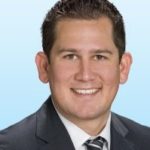 Jorge Rodriguez
Executive Managing Director, Colliers International
Last updated: March 3, 2020
Upgrade now to get Jorge Rodriguez's full contact details!
Website
Office Address
255 South Orange Avenue #1300
Orlando FL 32801
Notes
Jorge Rodriguez has been a leader in the retail commercial real estate industry for over 15 years. Heavily experienced in Retail Landlord and Tenant representation, Rodriguez is responsible for a wide portfolio of retail centers and National tenants throughout Central Florida. During his career, Jorge's activity has exceeded $500 million and includes over 600 lease/sale transactions.
Represents