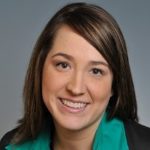 Kara Phelps
Broker, HSM Pacific
Last updated: March 3, 2020
Upgrade now to get Kara Phelps's full contact details!
Website
Office Address
0612 SW Idaho Street #2
Portland OR 97239
Notes
Kara's business focuses on representation of national, regional, and local retail Tenants and Landlords throughout the state of Oregon and Southwest Washington. She understands the nuances of the Portland/Southwest Washington market, and appropriately educates her clients with this knowledge. She approaches each assignment as a partnership to ensure long-term success for the project and seeks solutions that brings success to her clients.
Represents