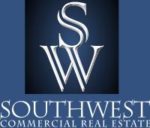 Mark Boeddeker
Vice President of Land, Southwest Commercial
Last updated: February 4, 2020
Upgrade now to get Mark Boeddeker's full contact details!
Website
Office Address
6671 S Las Vegas Blvd #210
Las Vegas NV 89119
Notes
Mark Boeddeker is a graduate of Colorado State University in Ft. Collins, CO. Mark has lived in Las Vegas for 10 years, and has eight years of real estate experience in the retail and land arenas. Mr. Boeddeker is an expert in retail tenant representation, and provides his national and regional clients with superb market knowledge and representation. His negotiating skills draw from years of retail knowledge. Utilizing market knowledge and contacts, Mr. Boeddeker has engaged in land transactions for developers very successfully. His land brokerage services have resulted in some of the largest land transactions in all of Southern Nevada.
Represents