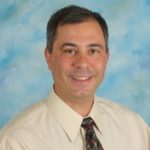 Mark Fontaine
Director of Developmen, Renaud Consulting
Last updated: February 5, 2020
Upgrade now to get Mark Fontaine's full contact details!
Website
Office Address
8605 Westwood Center Drive #410
Vienna VA 22182
Notes
As the Director of Development, Mark Fontaine oversees all aspects of RCDG's development projects, including the Wawa Development Program. Mr. Fontaine has been active in the real estate industry for nearly 30 years. Mark received a Bachelor's of Science degree from New England College in Henniker, New Hampshire. He is an active firefighter in Loudoun County and has served as President of Purcellville Fire Department and as Commissioner of Loudoun County Fire and Rescue. He continues to play ice hockey and is a coach for Reston Raiders Youth Hockey. Mr. Fontaine holds a CCIM designation.
Represents