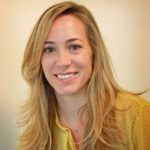 Paige Eber
Tenant Rep/Leasing Agent, Katz & Associates
Last updated: February 13, 2020
Upgrade now to get Paige Eber's full contact details!
Website
Office Address
1900 NW Corporate Blvd. #East-450
Boca Raton FL 33431
Notes
Paige Eber joined Katz & Associates in April 2013 with seven years of experience in predominantly Landlord work. Paige's responsibilities include all aspects of commercial leasing, including tenant and landlord representation throughout Florida. Prior to joining Katz, Paige worked at Investment Properties Corporation in Naples, FL focusing on retail and office leasing. She negotiated and closed over $35 million and oversaw the leasing efforts of over 90 properties, ranging from new and re-development projects to single-tenant buildings to strip and power centers. Paige was selected by The Habit Burger to oversee their expansion throughout the state of Florida and they are actively opening new locations, finalizing deals and reviewing new sites in every major market. She is also representing MASH'd, Ojos Locos and Just Love Coffee as they make their move into the Florida markets. Paige is handling Dollar Tree's expansion in Southwest Florida and Pet Supermarket throughout Orlando MSA, as well as, the west coast of the state. Anthony's Coal Fired Pizza, Sally Beauty, Twin Peaks and Caribou Coffee | Einstein Bros Bagels remain active along the West Coast of Florida. She is currently spearheading the Firebirds and Anthony's Coal Fired Pizza accounts throughout South Florida and is assisting with Cinebistro & Chick-fil-A in Southwest Florida, as well. She successfully opened Cameron Mitchell concepts and Bar Louie locations in various markets of Florida. Paige is working with QIC/Forest City on their Shops at Wiregrass project in Wesley Chapel, FL. She is responsible for leasing the outparcels in front of the mall and pre-leasing the second phase of Wiregrass.
Represents