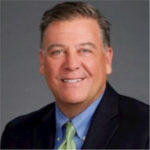 Paul Myrick
Sr VP Real Estate, National Vision
Last updated: January 30, 2020
Upgrade now to get Paul Myrick's full contact details!
Website
Office Address
2435 Commerce Ave #2200
Duluth GA 30097
Notes
Paul has 30 years of retail experience, having led the real estate departments at Sally Beauty Holdings, Bombay and Pearle Vision and held similar roles at Kinkos/FedEx, Zales and Discovery Zone. While the majority of his experience has been with retail real estate, he has also managed several corporate office and distribution center capital projects in the U.S., Canada and the UK.
Represents