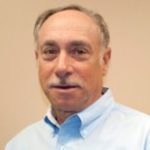 Robert "Bob" Solomon
President, Great Wraps
Last updated: January 29, 2020
Upgrade now to get Robert "Bob" Solomon's full contact details!
Website
Office Address
17 Executive Park Drive East #150
Atlanta GA 30329
Notes
Bob worked for more than a decade with Coca-Cola Bottlers (Coke's franchisees), helping them run their businesses more successfully. Following this tenure, he headed to Coca-Cola's headquarters where he managed popular soft drink brands Mellow Yellow and Fanta. Here, Bob and Mark Kaplan met, launching a partnership that would soon prove to be Great Wraps. Also a proud Vietnam veteran, Bob has an undergraduate degree from the University of Georgia and an M.B.A from Georgia State University.
Represents