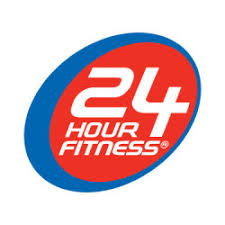 24 Hour Fitness Active
Actively expanding in California, Florida, Illinois, Maryland, Nevada, New Jersey, New York, North Carolina, Texas
About the Company
Celebrating 35 years as an industry leader, 24 Hour Fitness transforms lives every day through fitness. Conveniently located clubs, furnished with a wide variety of strength, cardio and functional training equipment, are the perfect environment for fitness professionals to deliver dynamic personal and group training programs. GX24® and cycle rooms feature a popular array of live classes included with membership. A multitude of additional offerings engage and inspire every member to lead a full and healthy life both inside and outside of the club. Opening new clubs on average at the brisk pace of one every few weeks, 24 Hour Fitness is headquartered in San Ramon, CA and serves nearly 4 million members in over 430 clubs nationwide.
Last updated: March 26, 2020
Current Locations
420
HQ Address
4365 Executive Drive, San Diego, CA 94583
Website
Expansion Plans
Desired size
15,000 to 45,000 sq ft
12 Month Expansion Plans
10
24 Month Expansion Plans
20
Expanding in
California, Florida, Illinois, Maryland, Nevada, New Jersey, New York, North Carolina, Texas
Min Population
7,500
Traffic Count
30,000
Demographic Notes
Median Household income of $40,000 - $50,000 and Median Age Range of 25-30.