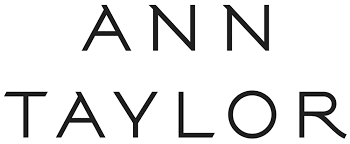 Ann Taylor
(Ascena Retail Group Inc.)
Actively expanding in Alabama, Alaska, Arizona, Arkansas, California, Colorado, Connecticut, Delaware, Florida, Georgia, Hawaii, Idaho, Illinois, Indiana, Iowa, Kansas, Kentucky, Louisiana, Maine, Maryland, Massachusetts, Michigan, Minnesota, Mississippi, Missouri, Montana, Nebraska, Nevada, New Hampshire, New Mexico, New York, North Carolina, North Dakota, Ohio, Oklahoma, Oregon, Pennsylvania, Rhode Island, South Carolina, South Dakota, Tennessee, Texas, Utah, Vermont, Virginia, Washington, Washington D.C., West Virginia, Wisconsin, Wyoming
About the Company
Ann Inc. is an American group of specialty apparel retail chain stores for women. The company headquartered in New York City and currently operates as a subsidiary of Ascena Retail Group. The stores offer classic styled suits, separates, dresses, shoes and accessories.
Last updated: March 23, 2020
Current Locations
364
Publicly Traded
HQ Address
7 Times Sq, , Sb4 New York, NY 10036
Website
Expansion Plans
Desired size
4,000 to 6,000 sq ft
12 Month Expansion Plans
35
24 Month Expansion Plans
70
Expanding in
Alabama, Alaska, Arizona, Arkansas, California, Colorado, Connecticut, Delaware, Florida, Georgia, Hawaii, Idaho, Illinois, Indiana, Iowa, Kansas, Kentucky, Louisiana, Maine, Maryland, Massachusetts, Michigan, Minnesota, Mississippi, Missouri, Montana, Nebraska, Nevada, New Hampshire, New Mexico, New York, North Carolina, North Dakota, Ohio, Oklahoma, Oregon, Pennsylvania, Rhode Island, South Carolina, South Dakota, Tennessee, Texas, Utah, Vermont, Virginia, Washington, Washington D.C., West Virginia, Wisconsin, Wyoming
Demographic Range
5 miles
Min Population
100,000
Min Income
$120,000
Demographic Notes
Ann Taylor stores compete in the "better" priced category, and cater to the successful, relatively affluent career woman, who needs appropriate, fashion conscious attire for her professional life, and prefers stylish, coordinated looks for her leisure activities. Combined income of $120,000 + preferred. Demographic mileage is 5-10 miles.
Preferred Cotenants
Banana Republic, Coach, Brooke's Brothers, White House/Black Market.