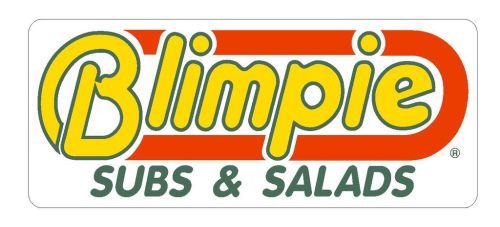 Blimpie Subs & Salads
(Kahala Brands)
Actively expanding in all states
About the Company
Blimpie International, Inc., is an American submarine sandwich chain based in Scottsdale, Arizona. It was founded in Hoboken, New Jersey, in 1964, by three friends, and has since endured three ownership changes.
Last updated: October 15, 2019
Current Locations
2,000
Franchised
HQ Address
3200 E Camelback Rd, Phoenix, AZ,
Website
Expansion Plans
Desired size
1,200 to 1,800 sq ft
Expanding in
Alabama, Alaska, Arizona, Arkansas, California, Colorado, Connecticut, Delaware, Florida, Georgia, Hawaii, Idaho, Illinois, Indiana, Iowa, Kansas, Kentucky, Louisiana, Maine, Maryland, Massachusetts, Michigan, Minnesota, Mississippi, Missouri, Montana, Nebraska, Nevada, New Hampshire, New Jersey, New Mexico, New York, North Carolina, North Dakota, Ohio, Oklahoma, Oregon, Pennsylvania, Rhode Island, South Carolina, South Dakota, Tennessee, Texas, Utah, Vermont, Virginia, Washington, Washington D.C., West Virginia, Wisconsin, Wyoming
Demographic Range
2 miles
Min Population
15,000
Demographic Notes
Dominant position in trade area. Prefers to be on a major street.
Preferred Cotenants
Daytime retail draws (i.e. grocery, drug store, etc.). Health clubs, office buildings, theaters. On-site mix of synergistic, high quality food establishments.