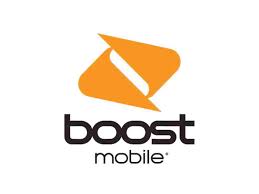 Boost Mobile
(Sprint Nextel Corporation)
Actively expanding in Arizona, Florida, Massachusetts, Rhode Island, Washington
About the Company
By offering the most high-speed data at the lowest prices, Boost remains the undisputed value champion in prepaid wireless. Boost Mobile offers one of the best values in wireless, with no annual service contract. All Boost Mobile plans include unlimited data, talk and text and the latest phones from top brands at affordable prices; service plans include taxes and fees, mobile hotspot, unlimited music streaming and 99% nationwide coverage with voice roaming, and so much more.
Last updated: February 24, 2020
Current Locations
1,700
Franchised
Publicly Traded
HQ Address
9121 West Russell Road, Las Vegas, NV,
Website
Expansion Plans
Desired size
500 to 1,600 sq ft
12 Month Expansion Plans
20
24 Month Expansion Plans
40
Expanding in
Arizona, Florida, Massachusetts, Rhode Island, Washington
Demographic Notes
High Traffic. Middle Income.