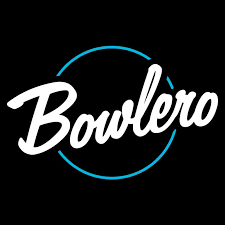 Bowlero
(Bowlero Corporation)
Actively expanding in Delaware, Maryland, New Jersey, North Carolina, Pennsylvania, South Carolina, Virginia
About the Company
Bowlero Corporation is the largest ten-pin bowling center operator in the world with over 300 centers, of which most are located in the United States. There are also eight Bowlero centers in Mexico, and three in Canada. The centers have an average of 40 lanes compared to the U.S. bowling center average of 21 lanes.
Last updated: October 15, 2019
Current Locations
70
Publicly Traded
HQ Address
222 W 4th Street
New York NY 10036
United States,
Expansion Plans
Desired size
30,000 to 50,000 sq ft
12 Month Expansion Plans
10
24 Month Expansion Plans
20
Preferred Property Types
Lifestyle Center, Specialty Strip
Expanding in
Delaware, Maryland, New Jersey, North Carolina, Pennsylvania, South Carolina, Virginia
Preferred Cotenants
Entertainment facility similar with bar and restaurant.