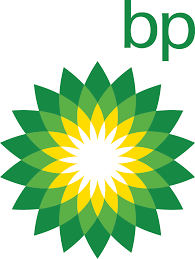 BP
(BP p.l.c)
Actively expanding in Arkansas, Delaware, Florida, Georgia, Illinois, Indiana, Iowa, Kansas, Kentucky, Maryland, New Jersey, New York, North Carolina, Ohio, Pennsylvania, Tennessee, Virginia, Washington D.C., West Virginia, Wisconsin
About the Company
BP plc is a multinational oil and gas company headquartered in London, England. It is one of the world's seven oil and gas "supermajors", whose performance in 2012 made it the world's sixth-largest oil and gas company, the sixth-largest energy company by market capitalization and the company with the world's fifth-largest revenue.
Last updated: March 25, 2020
Franchised
Publicly Traded
HQ Address
30 South Wacker Drive, Chicago, IL 60606
HQ Phone
(312) 865-5111
Expansion Plans
Desired size
35,000 to 50,000 sq ft
12 Month Expansion Plans
20
24 Month Expansion Plans
40
Expanding in
Arkansas, Delaware, Florida, Georgia, Illinois, Indiana, Iowa, Kansas, Kentucky, Maryland, New Jersey, New York, North Carolina, Ohio, Pennsylvania, Tennessee, Virginia, Washington D.C., West Virginia, Wisconsin
Min Population
50,000
Traffic Count
20,000
Demographic Notes
Requires a minimum of 13,000 households and 18,000 daytime population within 2 mile radius. Also requires median income of $50,000 - $80,000. Prefers hard corner locations with 40,000 - 60,000 SF pad, going to work side of street, outparcels, direct access to both roads with superior visibility and needs zoning to allow gas, convenience, qsr, beer/wine & 24 hour operation. Will only consider Purchase.