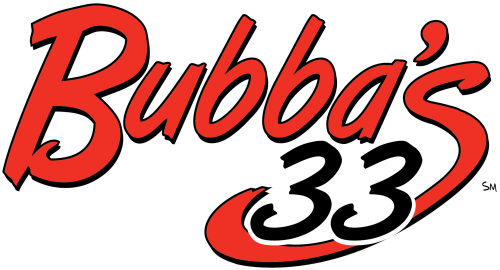 Bubba's 33
(Texas Roadhouse, Inc.)
Actively expanding in Arizona, Florida, Indiana, Nevada, North Carolina, South Carolina, Texas, West Virginia
About the Company
Bubba's 33 was created in 2013 by Kent Taylor, Founder of Texas Roadhouse restaurants. Kent's vision was to create a restaurant where families, friends, and sports teams could gather to enjoy a lively atmosphere without sacrificing quality food. Bubba's 33 is just that - a place for all things American - food, family, sports, and beer!
Last updated: March 5, 2020
Current Locations
33
HQ Address
6040 Dutchmans Lane, Louisville, KY 40205
HQ Phone
(502) 426-9984,
Website
Expansion Plans
Desired size
8,200 to 8,600 sq ft
12 Month Expansion Plans
7
24 Month Expansion Plans
15
Expanding in
Arizona, Florida, Indiana, Nevada, North Carolina, South Carolina, Texas, West Virginia
Min Population
60,000
Demographic Notes
Good evening population count. Roadhouse intends to build about 25% of its new namesake restaurants in small markets.
Preferred Cotenants
Prefers Big Box retailers. Strong Hotel Population.
News Stories