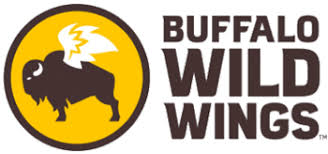 Buffalo Wild Wings
(Inspire Brands, Inc.)
Actively expanding in Alabama, California, Colorado, Florida, Georgia, Illinois, Indiana, Kansas, Kentucky, Michigan, Minnesota, Missouri, Nebraska, New Mexico, North Dakota, Oregon, South Dakota, Texas, Utah, Virginia, Washington D.C., Wisconsin
About the Company
Since 1982, Buffalo Wild Wings (or B-Dubs, as our friends call us) has been the ultimate place to watch the game, have a cold beer and eat some great food.
Last updated: February 10, 2020
Current Locations
1,230
Franchised
HQ Address
5500 Wayzata Blvd Ste 1600, Minneapolis, MN 55416-1237,
Website
Expansion Plans
Desired size
1,800 to 7,500 sq ft
12 Month Expansion Plans
60
24 Month Expansion Plans
140
Preferred Property Types
Strip Center, Neighborhood or Community Center, Freestanding, Lifestyle Center, Power Center, Regional Mall, Mixed Use, City Center, Street Storefront
Expanding in
Alabama, California, Colorado, Florida, Georgia, Illinois, Indiana, Kansas, Kentucky, Michigan, Minnesota, Missouri, Nebraska, New Mexico, North Dakota, Oregon, South Dakota, Texas, Utah, Virginia, Washington D.C., Wisconsin
Demographic Range
2 miles
Min Population
20,000
Min Income
$30,000
Traffic Count
12,000
Demographic Notes
Traffic: 20,000 cars per day on main road and 12,000 cars per day on secondary roads. 80% or greater between the ages of 20 and 50 within the trade area, $30,000 or greater median household income within the trade area. Minimum daytime/lunch population of 10,000.
Preferred Cotenants
Preferred Traffic Generators: Lifestyle or power centers with big box anchors; "Old Navy, Petsmart, Kohl's, Home Depot, Lowe's, etc.", National casual dining brands in a contiguous restaurant corridor, Super Wal-Mart, Super Target, Regional, super-regional malls, Colleges, universities, Healthcare corridors, Movie Theaters (Stadium Seating).