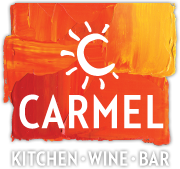 Carmel Kitchen & Wine Bar
(Carmel Kitchen & Wine Bar)
Actively expanding in Tennessee
About the Company
The heart of modern Mediterranean cuisine at Carmel Kitchen is our menu of specials, each inspired by local ingredients at the peak of freshness. Celebrate with a creative cocktail crafted from scratch or choose from over 30 adventurous wines culled from across the globe.
Last updated: February 10, 2020
Current Locations
5
HQ Address
3717 W North B St
Tampa FL 33609
United States,
Website
Expansion Plans
Desired size
5,000 to 55,000 sq ft
12 Month Expansion Plans
1
24 Month Expansion Plans
2
Preferred Property Types
Lifestyle Center, Power Center, Specialty Strip
Expanding in
Tennessee
Min Population
25,000
Min Income
$100,000
Traffic Count
25,000
Demographic Notes
Preferred household population 25,000, Household income near 100,000, Traffic Counts 25,000+
Preferred Cotenants
Retail Centers.