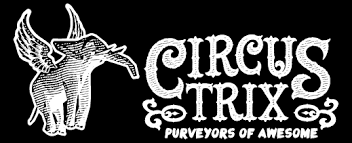 Circus Trix
(Circus Trix)
Actively expanding in Arizona, California, Florida
About the Company
CircusTrix is an American developer, operator and franchisor of indoor trampoline and extreme recreation parks.
Last updated: October 16, 2019
Current Locations
300
HQ Address
P.O. Box 302
Provo UT 84603
United States,
Expansion Plans
Desired size
18,000 to 60,000 sq ft
12 Month Expansion Plans
5
24 Month Expansion Plans
10
Preferred Property Types
Power Center, Regional Mall, Specialty Strip
Expanding in
Arizona, California, Florida
Demographic Notes
Strong regional draw location and high family demographics.