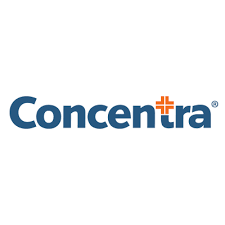 Concentra Urgent Care
(Select Medical Holdings)
About the Company
Concentra Inc., is a national health care company founded in 1979 in Amarillo, Texas. Concentra is the largest provider of occupational health services in the United States based on the number of facilities. Headquartered in Addison, Texas, Concentra operates 524 occupational health centers, 124 onsite clinics at employer worksites, and 31 CBOCs throughout 44 states. Concentra is a division of Select Medical which had 2018 revenue and adjusted EBITDA of $5B and $645M, respectively.
Last updated: March 5, 2020
Current Locations
650
Website
Expansion Plans
Desired size
2,500 to 5,000 sq ft
Preferred Property Types
Strip Center, Strip Center (Mall adjacent)
Expanding in
Georgia, Ohio, Texas
Demographic Notes
Core Customer Base: Old North Dayton is a quaint family-oriented community northeast of downtown Dayton, between the Great Miami and Mad Rivers, and features a dense array of local retailers and family businesses, as well as three elementary schools and two learning centers. Concentra's convenient location in a densely populated neighborhood, just north of Dayton's thriving downtown, is highly attractive for families and young adults seeking medical care that is fast and easily accessible, with the ability to schedule same-day appointments. Dayton, OH MSA: Nicknamed the "Gem City," Dayton is a hidden gem of the Midwest with a rich history that is interwoven in its thriving culture. Known for being the birthplace of aviation, as it is where the Wright Brothers pioneered flight, Dayton continues to build on its heritage of innovation. The city has strong industrial roots, but its high-tech sector has recently begun to flourish. As the sixth largest city in Ohio (MSA Population: 803,400), Dayton has a variety of employment opportunities and amenities for residents.