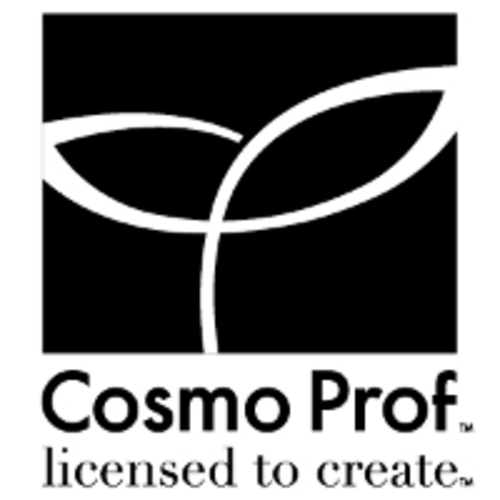 Cosmo Prof Beauty
(Beauty Systems Group LLC)
Actively expanding in Alabama, Arizona, Arkansas, California, Colorado, Florida, Georgia, Louisiana, Mississippi, New Mexico, North Carolina, Oklahoma, South Carolina, Tennessee, Texas
About the Company
Your exclusive salon partner. And so much more. Largest Selection Access to 25,000+ products from the best brands in the industry. Exclusive Brands for Salon Professionals Salon professional color, retail, supplies and more at wholesale prices. Learn, Be Inspired, Reach your Full Potential Access to education and inspiration to sharpen your skills! Online We're here 24/7 with convenient online ordering from a great selection of professional brands. Stores Stop by one of our over 1200 CosmoProf® stores to pick up your favorite products and explore new brands. Salon consultants CosmoProf®'s over 600 Salon Consultants have the tools to help you fulfill your career & artistic dreams. Social networks Connect with the beauty community all over the globe. Shows Let trendsetting leaders remind you why you got into this beauty business. Education Get ahead of the game on trends and technique. Sign up for one of our in-store or in-salon classes.
Last updated: January 31, 2020
Current Locations
1,200
Publicly Traded
HQ Address
9524 Kearny Villa Road, San Diego, CA
HQ Phone
1 (888) 206-1192
Website
Expansion Plans
Desired size
1,200 to 3,000 sq ft
12 Month Expansion Plans
2
24 Month Expansion Plans
4
Expanding in
Alabama, Arizona, Arkansas, California, Colorado, Florida, Georgia, Louisiana, Mississippi, New Mexico, North Carolina, Oklahoma, South Carolina, Tennessee, Texas
Demographic Range
5 miles
Min Population
25,000
Min Income
$34,000
Traffic Count
20,000
Demographic Notes
Population: Small Cities: 25k w/in 5 miles. Metro Areas: 50k w/in 3 miles & 100k+ w/in 5 miles. HH Income: $34k-$72k. Minimum of 20k-30k cars per two-way traffic in front of shopping center.
Preferred Cotenants
Major grocer, discount store, clothing or department store chain.