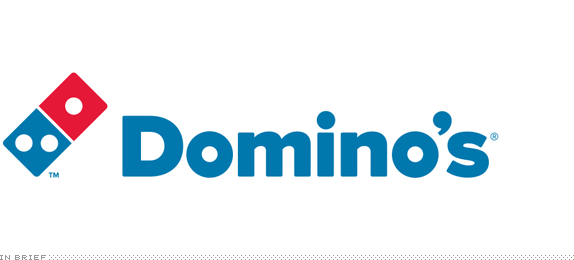 Domino's
(Domino's Pizza, LLC)
Actively expanding in Alabama, Alaska, Arizona, California, Colorado, Connecticut, Delaware, Florida, Georgia, Hawaii, Idaho, Illinois, Indiana, Kentucky, Maine, Maryland, Massachusetts, Michigan, Mississippi, Missouri, Montana, Nevada, New Hampshire, New Jersey, New Mexico, New York, North Carolina, Ohio, Oregon, Pennsylvania, Rhode Island, South Carolina, Tennessee, Texas, Utah, Vermont, Virginia, Washington, Washington D.C., West Virginia, Wisconsin, Wyoming
About the Company
Founded in 1960, Domino's Pizza is the recognized world leader in pizza delivery operating a network of company-owned and franchise-owned stores in the United States and international markets.
Last updated: March 18, 2020
Franchised
Publicly Traded
HQ Address
30 Frank Lloyd Wright Drive, Ann Arbor, MI 48106
Website
Expansion Plans
Desired size
600 to 3,000 sq ft
12 Month Expansion Plans
20
24 Month Expansion Plans
40
Preferred Property Types
Outlet Mall, Regional Mall, Specialty Strip, Gas Station, Campus Site
Expanding in
Alabama, Alaska, Arizona, California, Colorado, Connecticut, Delaware, Florida, Georgia, Hawaii, Idaho, Illinois, Indiana, Kentucky, Maine, Maryland, Massachusetts, Michigan, Mississippi, Missouri, Montana, Nevada, New Hampshire, New Jersey, New Mexico, New York, North Carolina, Ohio, Oregon, Pennsylvania, Rhode Island, South Carolina, Tennessee, Texas, Utah, Vermont, Virginia, Washington, Washington D.C., West Virginia, Wisconsin, Wyoming
Traffic Count
15,000
Demographic Notes
Prefers to be located within 50 feet of primary traffic corridors with high visibility, easy accessibility and convenient to customers. Searching for visible and accessible urban, suburban and small town locations.
Preferred Cotenants
Shopping center locations with strong anchor tenants.