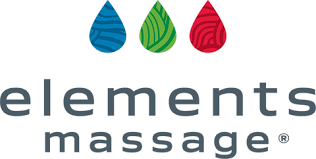 Elements Therapeutic Massage
(Elements Therapeutic Massage, Inc.)
Actively expanding in Delaware, New Jersey, Pennsylvania
About the Company
Elements Massage provides custom massages at an affordable price to improve your health and overall well being. Discover more about our promise today!
Last updated: February 3, 2020
Current Locations
250
Franchised
HQ Address
9780 Meridian Blvd
Suite 400
Englewood CO 80112
United States,
Expansion Plans
Desired size
1,600 to 3,000 sq ft
12 Month Expansion Plans
1
24 Month Expansion Plans
2
Preferred Property Types
Specialty Strip
Expanding in
Delaware, New Jersey, Pennsylvania
Got updates about Elements Therapeutic Massage? Let us know!